Kitchen windows are more than just for aesthetic appeal. These units bring sunlight in, brightening up the room and making it look airy and expansive. Through adequate ventilation, they help get rid of those lingering smells of cooked food and stale indoor air.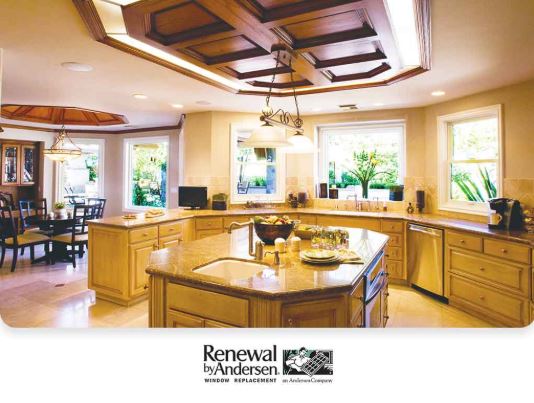 Enhancing this busy part of the home with new window units should follow certain key design considerations. Your replacement window installation pros from Renewal by Andersen® of Rapid City discusses each one below.
Building Regulations
Certain building code requirements for kitchen window installations point to two things, the first of which is ventilation. The units must be operable, which means you can pick any window style that can be opened and closed to allow for air circulation. The operable area of a single one should cover at least 4% of the kitchen floor.
The second one is the placement. Double hung window repair pros recommend having the unit installed at a safe distance of at least 12 inches from the nearest cooktop. That way, you prevent fires from occurring inside the kitchen.
Window Color
Consider the whole color scheme of your kitchen when choosing the color of the frame, sash, and trim for your window units. Find one that perfectly complements the hues you see on your cabinets, appliances and countertops.
Like those in your home's living area, you can make window units stand out with curtains, valances, or any other treatment. Take note, however, not to put them in one of your windows nearest the cooktop as they can be fire hazards.
Window Style
Casement windows and double-hung windows are both window styles that always look good inside the kitchen. For easier operation and a sleek contemporary appearance, however, consider sliding windows. Regardless of your choice, all of them are operable and can facilitate ventilation.
Renewal by Andersen of Rapid City is your go-to source of picture window installation and patio door replacement services in the local area. Call (605) 341-7831 or fill out our contact form to schedule a free in-home consultation. We serve Rapid City, SD residents.