Flexible Financing Options From the Top-Rated Window Company
Get Your New Replacement Windows & Patio Doors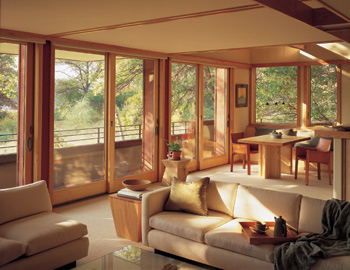 Windows and patio doors are large investments. While many of us may need them to improve both the aesthetics and energy efficiency of our homes, many delay the investment due to budgetary constrictions. To ensure that you get the windows and doors that you need when you need them, Renewal by Andersen® of Rapid City, the most well-known window company, provides affordable financing options to qualifying customers.
We understand that different customers have different financial backgrounds. We are happy to discuss your individual needs during our initial consultation. We work hard to ensure that every single person has the products that they need to make their home a more functional and beautiful living space. Let's talk about your upcoming project today.
Make Your New Windows More Affordable With Our Financing Options
Our replacement windows are designed to improve the overall efficiency, comfort and beauty of your home, and they're backed by the best warranties in the industry. If you are ready to launch your project, then discuss your financing options with one of our design consultants. We offer 0% down and 4.99% APR for 5 or 10 years. We accept both Visa and Mastercard. We require you pay half up-front, and we will expect you to pay the rest when the work is complete.
While your doors and windows may require you to put down some cash, the long-term return on investment is high. Our replacement windows and doors increase the overall efficiency of your home, reducing your need to turn up the heat in winter and the AC in summer. This translates into lower energy bills for the lifetime of your products. You will save money in the long run if you choose to move forward with these home improvement projects now. Contact us to learn more about our financing options.
Get a Free Estimate on Window Replacement & Patio Doors Today
Backed by the 100-year-old Andersen® Corporation, you can be sure that your replacement windows and patio doors are of the highest quality and backed by the best warranties. As the local arm of Renewal by Andersen, we serve customers throughout the Black Hills and Western South Dakota including Spearfish, Custer, Hot Springs, Wall, Murdo, Pierre and everywhere in between! We provide on-site inspections, where we listen carefully to your needs and take measurements. You can schedule a free, in-home consultation today if you call us at (605) 341-7831, or you can fill out our online form.