Offering Energy-Efficient Window Replacement Services
Window Company Serving Residents Throughout Western South Dakota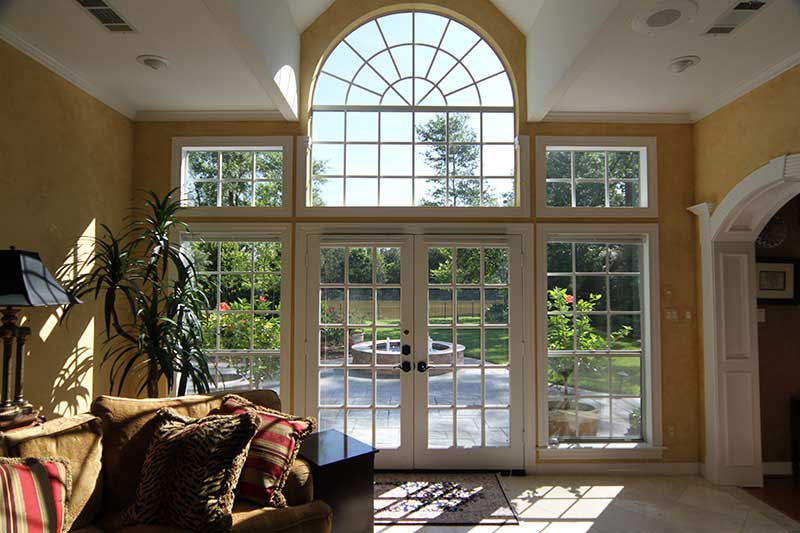 According to U.S. Department of Energy studies, inefficient windows and doors account for, on average, up to 30% of the energy lost in a home. So if you're trying to improve your home's overall efficiency and reduce your energy bills, these are the first places where you should look. If you need to get new windows, Renewal by Andersen® of Rapid City is the premier window replacement company in the area.
For decades, we have been helping homeowners just like you improve their overall efficiency. Our replacement windows and doors are designed to be energy-efficient through the use of advanced framing materials and glass.
Our Glass Packages
Our windows only use the most advanced materials to help maintain a comfortable indoor temperature – without having to crank up the heat or air conditioner. Our frames are made from our exclusive Fibrex® material. This combines the durability of vinyl with the beauty and insulating properties of wood. It's also guaranteed not to pit, corrode, crack or rot.
The advancements don't end there. We also offer two different types of glass packages to fit your budget and your energy reduction needs. These include the following:
High-Performance™ Low-E4® Glass: This glass is 47% more energy-efficient in winter and 56% more efficient in summer compared to ordinary dual-paned glass.
High-Performance Low-E4 SmartSun™ Glass: Our most advanced package, it is designed to be 70% more energy-efficient in summer and 49% more efficient in winter as compared to ordinary dual-pane glass. It also blocks up to 95% of ultraviolet (UV) rays, which keeps your furniture from fading.
Windows alone can help with energy efficiency, but they won't do their job if they're not installed properly. We custom-fit our windows to your existing openings within 1/16 of an inch. Then, we'll add insulating foam to ensure that no leaks exist. Manufacturing and installation work together to ensure that you save money on your heating and cooling bills for years to come.
A Name You Can Trust
Renewal by Andersen, the best window company, has been the trusted name in windows for over 100 years. In that time, we have installed millions of windows on thousands of homes. We offer advanced warranties on all our products, ensuring that if your product fails or there's an issue with the installation, we will immediately fix it. You'll only ever have to deal with a single contact since we're both the manufacturer and installer – no need to deal with third parties. Schedule your free, in-home consultation today by contacting us at (605) 341-7831, or fill out our online form.