View Gallery
Making Opening and Closing Your Windows a Breeze With Sliding Windows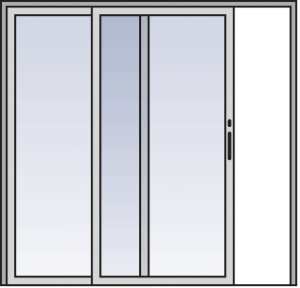 Sliding windows, also known as gliding windows, from Renewal by Andersen® of Rapid City are perfect for improving indoor ventilation as well as increasing outdoor views. These windows have large glass areas and are perfect for contemporary homes. Featuring low-maintenance tracks, sliding windows easily glide open. With two sashes, you can open one or both sashes depending on how much air you want to let into your room.
Sliding windows come with narrow, Fibrex® frames, which are extremely sturdy and low maintenance. Narrow frames provide for more viewing area. With their durable construction, Fibrex frames won't stick or warp like aluminum or vinyl.
Designed to fit any space, these windows work especially well in rooms that face decks, patios, porches, pathways or landscapes. You can also use them as egress windows.
Reduce Your Heating & Cooling Costs
Windows majorly affect the overall energy efficiency of your space. You probably know that our Fibrex frames are extremely durable, but they also contribute to efficiency. Made partially from recycled wood particles, they feature the insulative properties of wood.
Glass can also affect your home's efficiency. That's why Renewal by Andersen glass packages are some of the most energy-efficient glass packages available. In fact, High-Performance™ Low-E4® SmartSun™ glass is 70% more energy-efficient in summer and 49% more efficient in winter than standard dual-pane glass. This is the most efficient glass option that we've ever offered. This glass will ensure that your interior temperature stays constant, no matter the season. This glass package also helps reduce fading of your furniture and paint by blocking 95% of harmful ultraviolet (UV) rays from entering your home.
With experience installing more than four million windows in over 600,000 homes, you know that you're working with a reliable company that can offer you superior products. Let us show you the Renewal by Andersen difference.
Get Your Free Estimate Today
If you're ready to improve both your home's curb appeal and functionality with new sliding windows, then contact the premier source of window replacement services: Renewal by Andersen of Rapid City. Our goal is to dramatically improve the clients' experience with window and patio door replacement. We offer free estimates, so you can figure out what types of windows will work best for your home and budget. Get your free consultation today by calling us at (605) 341-7831 or by filling out our form.