Is your patio door unattractive, old, or in need of frequent repairs? It may be best to invest in a new one. Picking out the right patio door for your home may seem like a challenge, especially with the various options on the market. Renewal by Andersen® of Rapid City, your provider of quality door replacement services and products, offers sliding patio doors that are both beautiful and functional.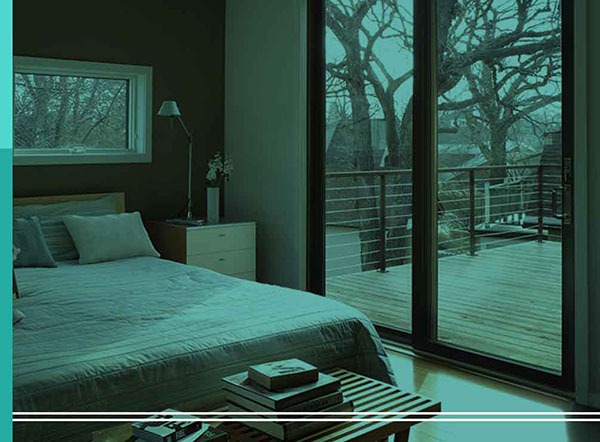 Here are some of their impressive benefits:
Seamless Indoor-Outdoor Transition
Our sliding patio doors glide horizontally along a track, creating a smooth connection between your indoor and outdoor areas. Their large glass areas and sleek, narrow frames provide optimal natural light entry and wider views. This promotes a refreshing and healthy atmosphere throughout your living space.
Expansive and Energy-Efficient Glass
One of the best advantages of a sliding patio door is it can give you a beautiful view of your outdoors. You can also have them installed as extensions of your windows, capturing the breathtaking sunset, landscape, or other natural scenery. You also don't have to worry about your patio doors adding to your energy costs. Our sliding patio doors are made of the best quality material for energy efficiency and strength. We also use High-Performance™ Low-E4® glass that limits heat transfer, reducing the workload of your cooling systems.
Space-Saving
As sliding patio doors operate without a hinge, they don't take up any of your interior space. This saves you the hassle of rearranging your furniture to accommodate "swing space." This compact design makes sliding patio doors ideal for small homes.
Enhanced Curb Appeal
With their wide glass areas, sliding patio doors are perfect for modern homes. Their minimalist look goes well with a contemporary architecture that usually features floor-to-ceiling windows. We can also customize your units to complement your home's overall design.
Whether you need sliding patio doors or French doors installation, turn to Renewal by Andersen of Rapid City. We even have a hybrid sliding French door for those who want the best of both worlds. Call us at (605) 341-7831 or complete our form and to schedule a free in-home consultation. We serve residents in Spearfish and the surrounding South Dakota areas.