There are many certification programs that window manufacturers use for their windows. One of these is the WDMA Hallmark Certification Program. This program allows builders, remodelers and consumers to have a recognizable means of identifying products that were made with the appropriate performance standards and building code performance requirements. With its Total Product Performance™ promise, architects, builders, remodelers and consumers can be ensured that their product not only meets the proper requirements but is also of the highest quality.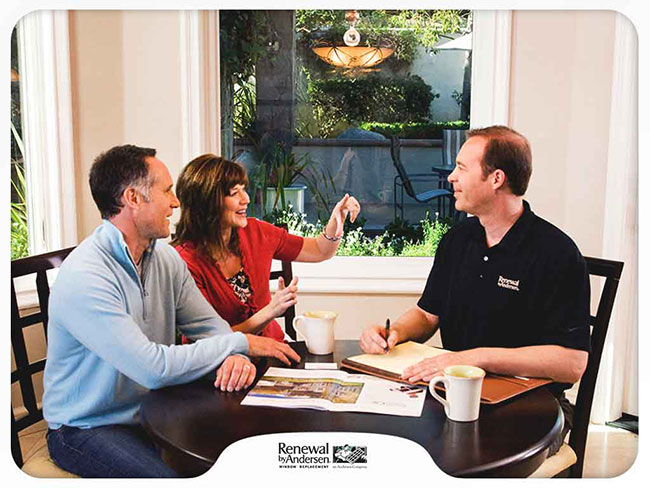 In this post, replacement window contractor Renewal by Andersen® of Rapid City discusses the importance of the WDMA Hallmark Certification Program.
Credibility
The WDMA Hallmark Certification Program can validate a product's performance requirements to the proper standards of the industry when it comes to building codes. This means consumers can rest easy as their product will be as long-lasting and efficient as possible while architects and remodelers will know that they're helping their clients get the best product they possibly can.
Easy Implementation
When manufacturers comply with the appropriate standards, their products will be permitted to label their products with the WDMA Hallmark Certification Label without any need for label fees. To make things even easier on the window replacement company as well, licensees will determine the most efficient label application method to prevent any disruption of the manufacturing process.
Efficiency
To quality for the WDMA Hallmark Certification Program, they'll combine their inspections with the National Fenestration Rating Council, the Insulating Glass Certification Council and the Safety Glazing Certification Council to ensure the maximum energy efficiency of the product that's being manufactured. Only one inspector will cover all the programs to prevent disrupting the manufacturing process as well.
Turn to Renewal by Andersen of Rapid City for your home improvement needs. We are your leading provider of door installation and residential window services. Give us a call at (605) 341-7831 or fill out our contact form. We serve homeowners in Rapid City, SD and other nearby areas.