Bay windows are the ultimate space-savers or, more accurately, "space-adders". You don't have to be an expert replacement window contractor or a professional designer to see the benefits of getting a bay window. This underrated style can provide any room with some extra floor space. For homes with limited space, this additional floor capacity could be incredibly valuable.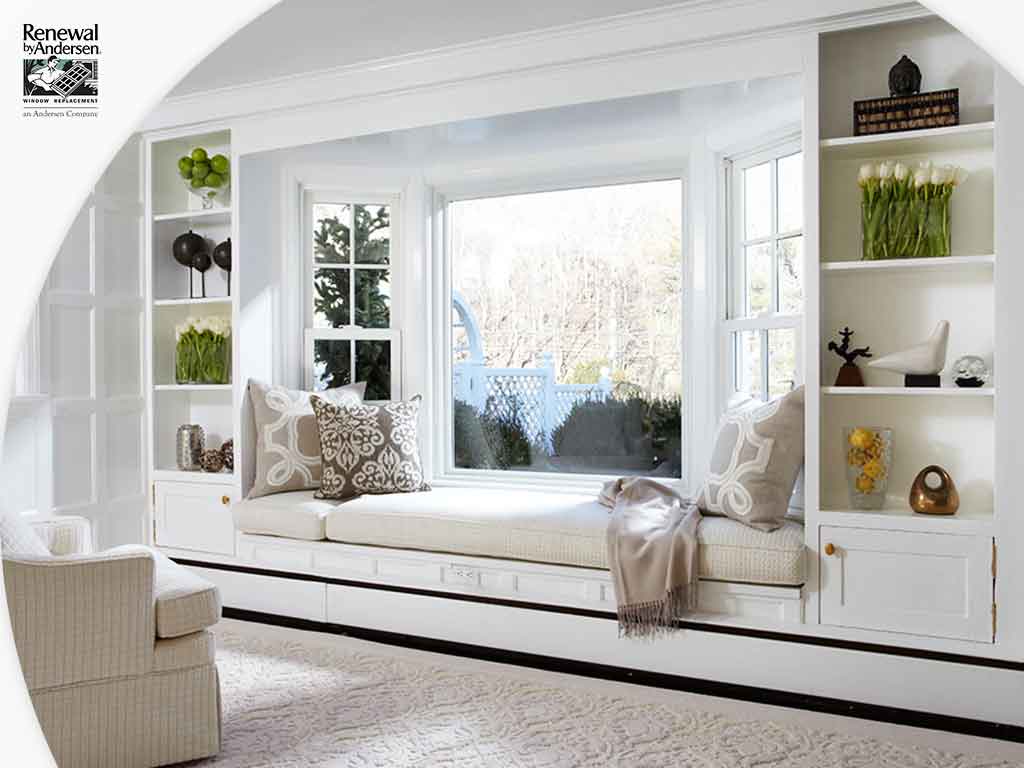 If you're still on the fence about getting a bay window (or its bigger cousin, the bow window), then let our experienced designers at Renewal by Andersen® of Rapid City show you a few of our best ideas about maximizing the use of this versatile window.
Living Room Window Seating
Installing custom seating on your bay window isn't exactly groundbreaking. This is perhaps the most common use for this style of windows. However, the reason why this style is extremely popular is simple: it's effective. Spruce up the space with a few fluffy pillows and a warm blanket to really create a cozy corner for lazy afternoons or a small nook for quiet Sunday reflections. Your residential window services provider may not be able to handle the upholstery, but they can provide you with the right bay window for that very purpose.
Kitchen Dining and Breakfast
The ability to hold additional seats works just as well for your kitchen as it does for your living room. Consider pulling up a table over to the extra seating and you'll have yourself a nice breakfast table area with additional seating for guests. Alternatively, you could also use it as a minibar for dinner parties, or just a place to hold some prized fancy barware.
Renewal by Andersen of Rapid City is your leading local window installation company. You can count on our professionals for high-performance, energy-efficient and well-designed replacement windows and doors. Give us a call at (605) 341-7831 or fill out our online contact form to schedule an in-home design consultation and request an estimate for free today. We serve homeowners in Rapid City, SD.