Popularized by the legendary designer, Frank Lloyd Wright, mid-century architecture, once the staple of residential buildings in the '40s and '50s, is making a comeback these recent years. This style prioritizes large expansive windows that blur the borders between a home's interior and exterior. Choosing the right windows with mid-century design sensibilities may seem easy, but it's actually a little more challenging than it appears. For example, homeowners might want an awning windows installation for a little bit of shade but this window style doesn't particularly mesh well with other mid-century elements.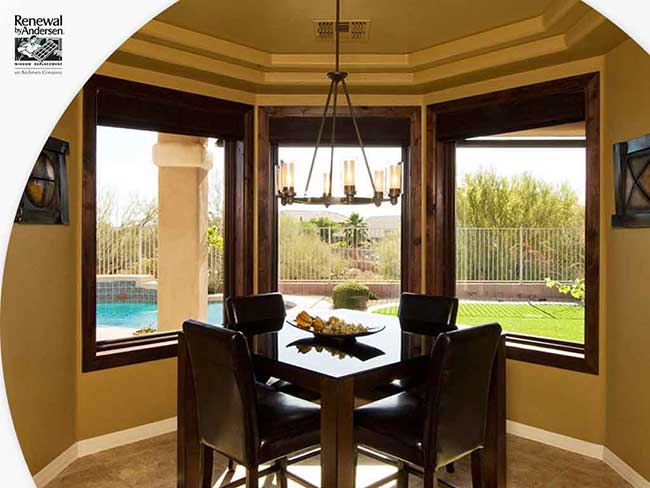 Here are a few expert tips from our design consultants at Renewal by Andersen® of Rapid City to help you decide on the right type of windows for your mid-century home.
Picture Windows
When you think home replacement windows that are large and have plenty of glass area, picture windows fit the bill quite nicely. Mid-century homes do not particularly require a finish on its final design. One drawback for this style is that the windows are inoperable, which turns off many homeowners who want to have a nice cross-breeze during warm days.
Casement Windows
Think of casement windows as the compromise between an excellent outdoor view and operability. Casement windows are, in fact, the most popular choice of windows for the mid-century style due to it staying true to the design requirements while providing some modern amenities that older homes had had to sacrifice.
From a classic picture window to an easy-to-use casement window replacement, our experts at Renewal by Andersen of Rapid City are your trusted local provider of high-performance and long-lasting window replacement products. Give us a call at (605) 341-7831 or fill out our online contact form to schedule a free in-home design consultation and request an estimate today. We serve Spearfish, and all neighboring areas in SD.