Having better views is one of the advantages of replacing your old windows. That statement is 50% a lie. Yes, you are guaranteed to have wider-looking panes because of Renewal by Andersen® of Rapid City's Fibrex® material's slim frame design. But more glass is not much of a difference maker if your windows face uninteresting fences or characterless walls.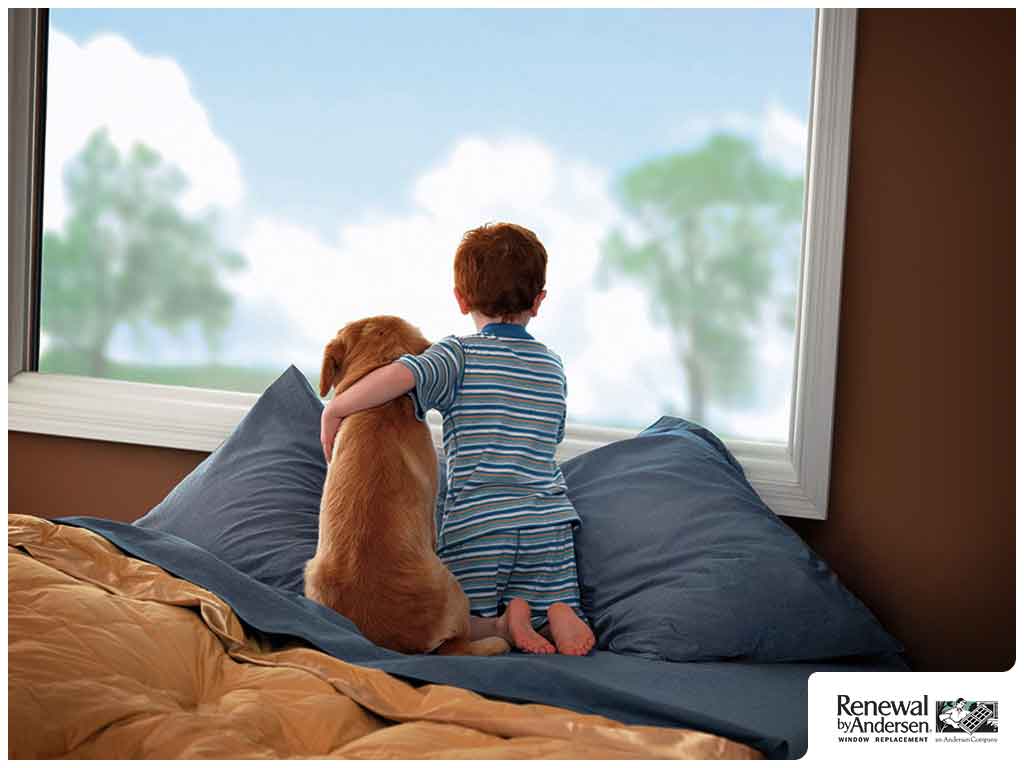 The truth is that not all views are picturesque, especially if you live in a crowded neighborhood. Fortunately, there are ways to make your home replacement windows a sight to behold, despite the fact the outdoor environment does not deserve a second look.
Make Artificial Improvement
You may not be able to get rid of an eyesore, but you can conceal it. Building a green wall made of mature trees or bamboo is a surefire way to make a lackluster sight aesthetically pleasing. Displaying some sculptures is another remedy to hide any monstrosity out of view.
Play With Window Treatments
If you can't do anything with your outdoor space for whatever reason, dress up your glass units instead. Any design-savvy awning windows installation expert would advise hanging adjustable Roman shades or bold privacy screens. Even decorative fabrics make wonderful visual distractions.
Use Grilles
If you like your windows bare for daylighting and surveillance, adorn them with grilles. Colonial, farmhouse and prairie are some of the classic patterns that can mesh with most architectural styles. If you have an original concept in mind, we can bring it to life.
Display Indoor Greenery
Having plants inside the house comes with many therapeutic benefits. And interrupting your gaze on something you would rather not see is such an underrated upside. To get more out of your green housemates, consider growing some herbs and edibles when planning your casement window replacement.
Let Renewal by Andersen of Rapid City help you eliminate bad views out of your house with thoughtful window designs. Call (605) 388-2644 to schedule your free consultation with us in Spearfish, SD.