Renewal by Andersen® of Rapid City, your local window installation company, offers replacement windows that are made from Fibrex®. This exclusive composite material was created as a low-maintenance alternative to wood, which means there is no need to paint the frames and sashes.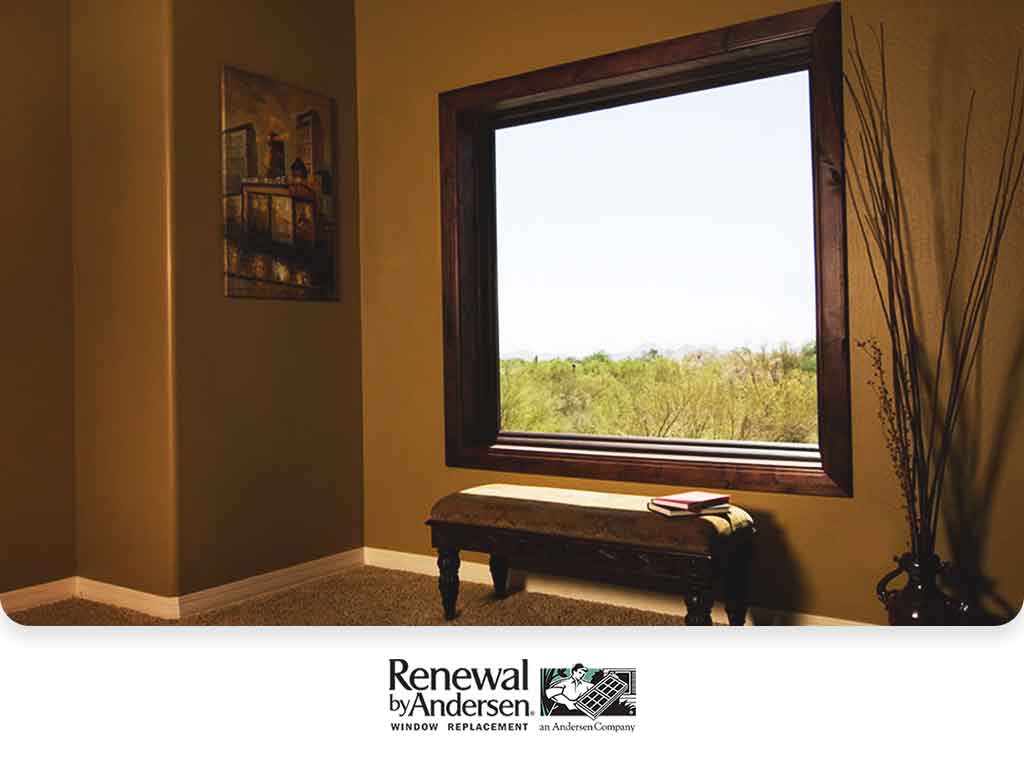 Even so, we understand that you want to change the look of your interior with a new coat of paint at some point. Ensure the lasting beauty of your Renewal by Andersen windows with these dos and don'ts.
Prepare Everything Prior to Painting
See to it that all of the following materials for the paint job are ready. These may include fast-dry alkyd primer, oil- or water-based paint, painter's tape, fine grit sanding block, lint-free cloth and mild cleaning solution. Be sure to purchase liquid-based products by the pint or quart depending on the number of coats required for your chosen color.
Don't Paint Over Non-Fibrex Components
As your local replacement window contractor, we strongly advise against painting over some of the other components that are not made of Fibrex. These include the weatherstrip, gaskets, locks and other hardware. For sliding windows, refrain from painting any surface that has sliding contact with another surface. Doing so otherwise may void your windows' limited warranty.
Let the Paint Dry Completely
In painting the window, make sure the sash is open for proper ventilation and faster drying. See to it that the freshly-painted surfaces don't come into contact with other surfaces. Do it too soon while the paint is still wet may compromise the window operation.
Don't Forget to Follow Safety Guidelines
Extreme caution is important when working at elevated heights. When using ladders and/or scaffolding, see to it that you observe the manufacturers' safety guidelines. Prior to paint, be sure that you are wearing the right equipment.
Renewal by Andersen of Rapid City is your residential window services provider in the local area. Reach us today if you have any questions regarding your plan to paint your new Fibrex replacement windows. Call (605) 341-7831 or fill out our contact form. We serve Rapid City, SD residents.