For most homeowners, going to great lengths to improve the appearance of their homes is the norm. However, not every homeowner will have the time nor the budget to carry out home remodeling projects. Fortunately, you don't have to spend on unnecessary renovations to boost your home's curb appeal — sometimes all your house needs is the appropriate window grille.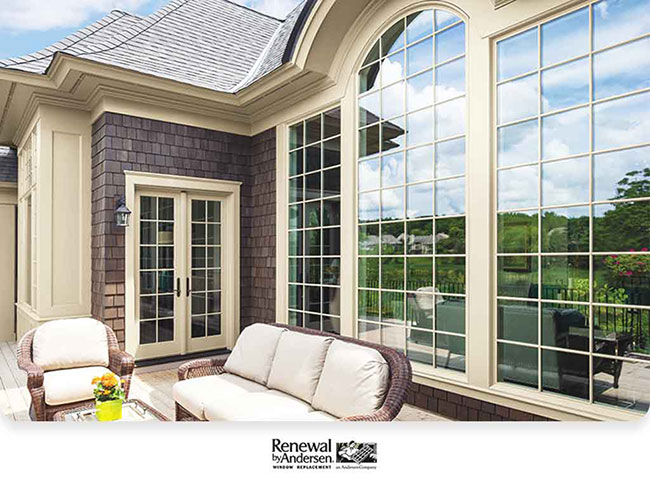 In this article, replacement window installation company Renewal by Andersen® of Rapid City dishes out the window grille styles that will best complement the architectural style of your home.
Double Hung Windows for Colonial-Style Homes
The Colonial home is characterized by symmetrical elements and is usually at least two stories high. The traditional look of Colonial-style homes goes well with the simple appearance of double hung windows. Six individual (but identical) glass panes are divided by the muntins, keeping true to the symmetrical design element showcased by homes with Colonial style. Double hung windows with equally divided glass panes also look good on Cape Cod homes.
Picture Windows for Contemporary Homes
If you have a contemporary home, you might benefit the most from a picture window installation. This is due to the fact that the clean, sleek lines of a modern abode are elevated by the simplicity of picture windows. Plain horizontal lines along the top and bottom of the glass take the design level up a notch.
Casement Windows for Prairie Homes
The most prominent element of prairie homes features strong horizontal lines. Even the two-story versions of prairie houses appear low-lying. Their horizontality is further emphasized by low-pitched roofs. As for the casement windows used for these homes, the grid pattern is usually long lines at the sides and accentuated by small square panes at every corner. This leaves the center of the pane plain.
Let Renewal by Andersen of Rapid City take care of your replacement window needs. We offer a wide array of window replacement and installation services, including double hung window repair. Call us today at (605) 341-7831 or fill out this form for a free in-home consultation. We serve Rapid City, SD.