Fibrex® is the exclusive framing material of Renewal by Andersen®. It is a product of Andersen Corporation's three-decade pursuit of perfection of composite window technology. Since 1995, around three million Fibrex-framed units have been installed in countless houses across the United States.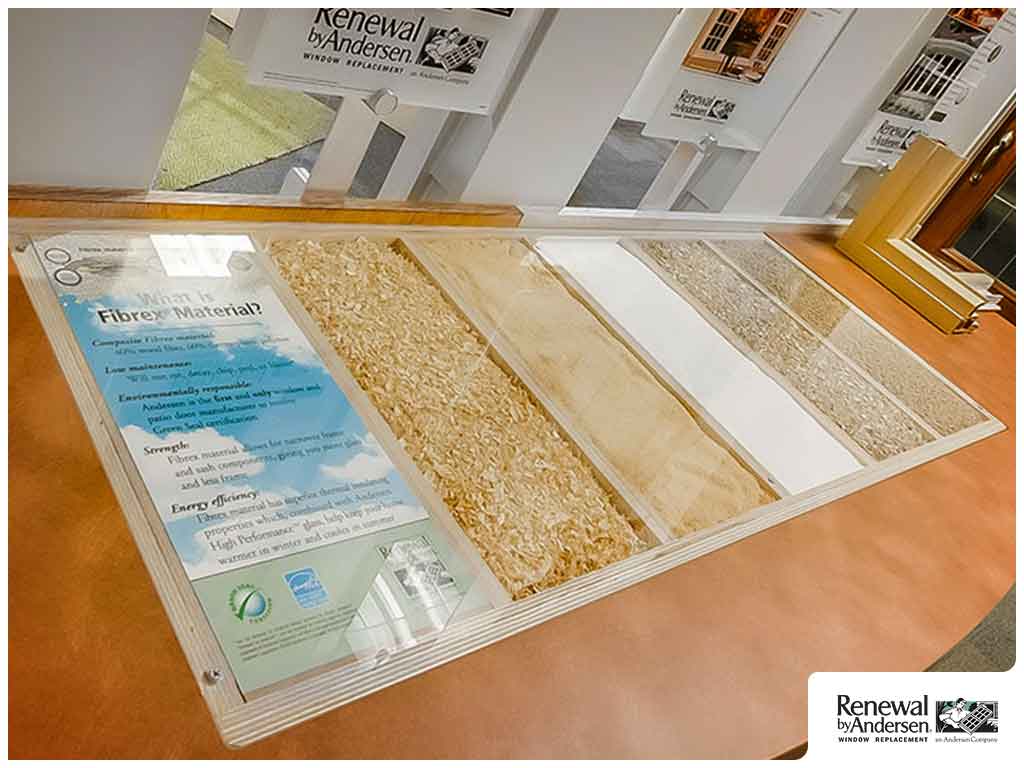 As a replacement window contractor with high standards, we expect our patented product to last over 35 years. The findings of our first long-term durability study in 2015 suggested that we are right on the money. We removed 10 original windows after 20 years of normal use, and we discovered the following about our Fibrex material:
No Signs of Cracking, Peeling, and Chipping
Fibrex material is made through a unique extrusion process where reclaimed wood fibers are fused with our proprietary polymers. The result is a composite framing material that possesses that strength of lumber and low-maintenance quality of vinyl.
After two decades of perennial brutal Minnesota winters and oppressive summers, our study revealed that our Fibrex material can preserve its mechanical properties. Thanks to its inherent decay resistance and relatively low expansion and contraction rate, it did not develop any crack, peel, or chip.
No Changes in Operation
Our window installation company found out that sashes made of Fibrex material will continue to operate properly even under harsh conditions.
Of course, a window's moving parts have to be properly lubricated accordingly to ensure smooth operation. Being twice as rigid and stable as vinyl means that our composite material is too strong to merit any major repair or replacement for decades as long as proper upkeep is observed.
No Issues With Insulation
Any honest provider of residential window services would admit that seal failure is a serious concern when it comes to insulated double-pane units. All windows are doomed to leak its gas fill incrementally over the years. But the insulating glass of Fibrex-framed products are warranted not to sustain any material obstruction of vision due to premature organic seal failure.
Book an appointment with Renewal by Andersen of Rapid City to see an actual sample of Fibrex material. Call (605) 388-2644 to schedule your free consultation with us in Rapid City, SD, or any nearby community.