The French door is the archetypal transitional element connecting the patio with the adjacent indoor space. It's one of Europe's best architectural exports to America, where it has been beautifying different home styles for centuries.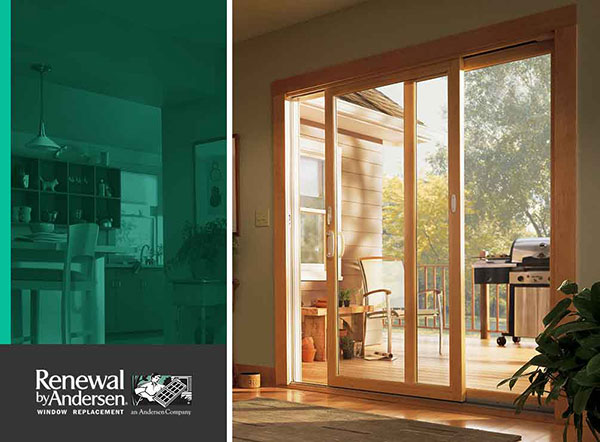 But then again, it's not without downsides and it's not for everybody. Before deciding on French doors installation, Renewal by Andersen® of Rapid City recommends answering these questions to determine whether it's for you:
Do You Have an Old-World Home Design?
First thing you ought to consider is your home's style. French doors are a quintessentially traditional architectural detail with their wide-board style and rail construction and mortise-and-tenon joinery. They can feel at home with traditional designs, but they might not be suitable for modern ones.
Do You Have Room to Spare?
Swinging doors occupy the space surrounding them. But if you can't provide clearance between hinged units and nearby pieces of furniture, you might be better off with a contemporary sliding patio door. If you like to roll classic appearance and space-saving operation into one, Renewal by Andersen Sliding Frenchwood® Door System is your best bet.
Do You Expect Heavy Traffic Regularly?
Ease of access is synonymous with French doors. Because they swing either inward or outward, they open wide to allow heavy traffic (or bulky home items) in and out of the room. If you have a big family or like hosting gatherings with friends, relatives and coworkers, then they're an excellent choice.
Do You Like to Frame Expansive Views?
Compared with contemporary units with slim frames, traditional French doors don't frame as much view. Considering that they almost always come with grilles, they generally break up the panoramas (rays of light) they capture.
In addition to best-in-class door replacement services, Renewal by Andersen of Rapid City also provides guidance to help you make an informed product choice. Call us at (605) 341-7831 or fill out this form now to schedule your free, in-home consultation at your convenience. We proudly serve homeowners in Spearfish, South Dakota, and the surrounding SD areas.