There are times when the rooms in your home might look too cramped for comfort even if they are big enough. Fortunately, there are plenty of ways to give your home's rooms a more open look, such as getting our custom-built sliding patio door.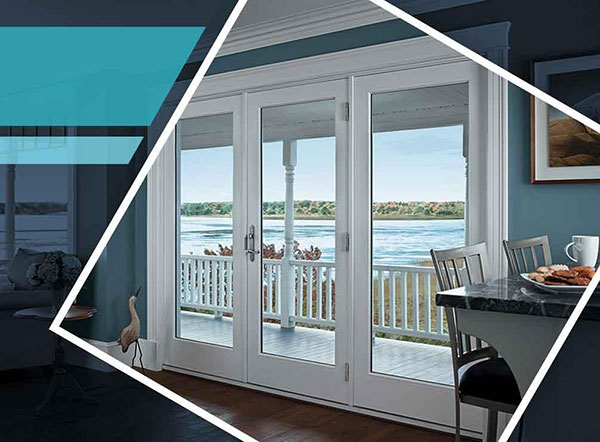 The best in patio door replacement services, Renewal by Andersen® of Rapid City, explains why this particular door option works so well.
Visual Unity Is Key
Your patio isn't just a space dedicated for people who want to relax outside your home; it should also serve as an area of transition, merging the wide outdoor space with the rest of your home. By incorporating certain interior designs such as color palette and certain visual cues, it's easier to see the patio and the connecting interior as two parts of a greater whole instead of two disjointed areas of your home.
Maximize Flow With Patio Doors
Renewal by Andersen's custom-built sliding patio door is the perfect addition to any patio. Because this type of patio door can afford to have larger glass panes, you won't get the illusion that you're being closed off even if the door is locked. Because of the transparent view, our sliding patio door effectively brings the patio and the adjacent room together perfectly.
Matching Doors and Windows
One of the biggest problems with other patio door options is that they might not match the visuals of the windows in your home. Fortunately, our sliding patio door can be built with a wide variety of colors and finishes. This means we can always install a door that actually looks like an extension of the room and the windows next to it, instead of something that looks out of place.
Save More Space With a Sliding Patio Door
Unlike in French doors installation, installing our custom-built sliding patio door does not require a lot of available floor space. This is because the door panels stay within the dimensions of the existing door frame instead of swinging in or out. The space-saving design of our patio door also allows you to use the available floor space immediately next to it.
Open up your home with a custom-built sliding door. Renewal by Andersen is the leading source of patio door products and services in Spearfish and other areas in South Dakota. Call us at (605) 341-7831 or fill out this online contact form to request a quote.